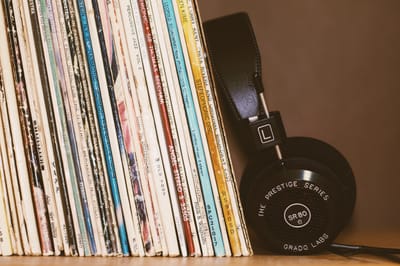 Journey so far Written By James McDonald/Dave Webber for All About Magazines
"It's funny how if something terrible happens to you, it might just set you off in a direction you had never thought of.
That's what happened to Phil Wilkins. As a teenager he was a gifted musician – playing tuba to Grade 8 and playing brass music with a youth group that toured internationally. Suddenly at the age of 15 things changed when he was involved in a crash with a car while out riding his bike. His face was badly injured, in fact it was so bad fact that he couldn't play his brass music for many months. Looking for a new outlet for his musical talent, he started picking up other instruments.
Whether it was guitar, clarinet, piano or percussion, Phil's enthusiasm knew no bounds! It set him off making music – and thinking about music differently. Around this time he heard Mike Oldfield's album 'Tubular Bells' for the first time, which opened up the idea of producing music in a different way.
Over the years Phil has played with many different musicians and groups, but creating his own music remains his main focus. With his own recording studio at home, he uses technology and software to build layer upon layer of tracks to each song – much of it is performed on traditional instruments, complemented by sounds produced electronically.
Phil produces under the name Capas – a nod to the Spanish word meaning 'layered' which described the way he creates his tracks. The first Capas album is called 'Undisclosed' and has reminders of acid jazz from the late 1980s, mixed in with tracks that have a distinct cinematic feel, mixed in with some great individual performances from people like Richard Clarke and vocalist Eva Trim. Phil likens the sound of some tracks to Björk or Florence and the Machine but it's hard to label the sound he manages to produce.
Phil's recently returned from a trip to India where he became inspired by – of all things – the honking of car horns and the sounds of everyday life. His music-making isn't confined to following what others have done before him but finding his own path.
He's had some airplay on BBC Radio 1 as well as BBC Introducing, while many others are coming across his music online. Perhaps Phil is showing us where the future of music lies. His fan base isn't just in Worcester, it's global, with downloads of his music from everywhere from Japan to Mexico. He's determined to make a success of it and he's risking it all to success – good luck Phil!"